Who was Thomas Carroll?
by Mike Miranda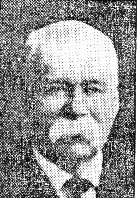 Newspaper clipping courtesy of Peabody Historical Society

Thomas Carroll was born in Tipperary, Ireland on January 14, 1839 and came to this country with his parents when he was about 10 years of age. They first settled in Salem where the boy attended the Pickering School. When they moved to Peabody, he became a pupil of what was then known as the Wallis School. In 1852, he entered the Peabody High School with a class of seven pupils and graduated three years later. He was the oldest living alumnus and never lost his interest in the school.

After leaving school, he learned the morocco (leather) trade and eventually built a factory on Grove Street where he carried on business until 1892. For 12 years, he was a member of the School Committee, serving as chairman of the board for five years. He resigned in January 1892. He was a Trustee of the Peabody Institute for six years from 1883 to 1889. He was a member of the Lyceum and Library Committee for more than 30 years. He was serving on that committee at the time of his death and as chairman of the Library Committee. In politics, he was a Democrat and represented the town in the House of Representatives in1893.

In 1895, he was appointed by President Grover Cleveland as Deputy Collector of the income tax for the district, which comprised Salem and the adjoining section of Essex County. At that time he was about 56 years of age, a native of Peabody, and a life-long resident here. He set up his headquarters in Salem and was paid a salary of about $1500 a year until the tax was declared unconstitutional, the office when out of existence after a short time. He then took up life insurance, as an agent for the Provident Life and Trust Co. and for years did a successful business in that line.*

He published the History of the Leather Industry in Salem and Danvers, Mass., U.S.A, a supplement to Hide and Leather in 1902. A well-known paper, Hide and Leather issue a special number containing a complete history of the leather industry in this town from its beginning through 1902. He also wrote other booklets, such as the Lexington Monument, which he wrote for the Twelfth Annual Report of the Peabody Historical Society in 1907-08 and an article titled Bands and Band Music in Salem.

In 1906, he was elected a member of the new sewerage commission which installed the town's system, and he then became the clerk of the board. While he filled the office with faithfulness and ability, the work wore on his nerves and undermined his health, especially his eyesight, which became seriously impaired in the latter years of his life. He resigned his position in May, 1910.

The School Committee honored him in 1913 by naming the brick schoolhouse going up on Northend Street after him. On January 28, 1914, just after the new schoolhouse was finished, he died at the age of 73. Thomas Carroll, one of the best known citizens of the town, died peacefully at his home at 14 Mt. Vernon Street. He had been in failing health for some time and was confined to bed for the last two weeks of his life. He fell into a stupor three days before dying. It was said that he had much local pride in Peabody and was undoubtedly the best historian the city had. He was responsible for contributing to many of the city's written and printed records. [Sources: Unidentified newspaper clipping (Salem Evening News?) with a handwritten date of Jan. 28,1914 from the Peabody Historical Society; "Familiar Faces" column of Salem Evening News, recorded as 3/26/1913, newspaper clipping of the Peabody Historical Society.]


*Two different sources gave two different times that he was an agent. One said he was an agent before he was the Deputy Collector and the other said he served after.


Editor's Note: There is a portrait of Thomas Carroll, a long-time member of the town's School Committee who was elected chairman in 1887, in the main hallway of the Carroll school. During his lifetime, he served on committees that were responsible for the erection of the Endicott, Warren and Peabody High (Central Street) schools. [Source: "Thomas Carroll School 34 Years Old in Jan.; City's Largest", Ed Meaney, Peabody Times, 11/28/1947]




Provide information on other namesakes at the school.

By Vinny Luciano

The gymnasium at the Thomas Carroll School is named in honor of Elizabeth F. Quinlan, who joined the local school system in 1903. A bronze plaque is mounted in the foyer outside of the gym. In 1954 when she retired, the school board issued a special resolution. It reads:

Whereas: The services of Miss Elizabeth F. Quinlan as a teacher in our elementary schools were terminated on the twenty-nine day of June, nineteen hundred fifty-four by retirement after fifty-one years of faithful and diligent application to her duties, and

Whereas: The many who studied at her feet over all those years became the solid adult citizens, the successful members of the professions, and the teachers in our community life, and

Whereas: She set an example of civic duty by her devotion to her work, her compassion for our youth, and her understanding of the problems of her fellow-teachers

Be It Therefore Resolved: That the School Committee of the City of Peabody expresses its sincere regret over the loss of her services and hereby offers this written testimonial of a grateful citizenry for a most deserving public servant,

Be It Further Resolved: That these resolutions be spread upon the official records of the School Department and a copy thereof be forwarded to the beloved teacher as a humble, yet sincere token of appreciation of a public servant who always placed duty above self.

Another long-time teacher at the Thomas Carroll School is Catherine Apostolides. Now retired, she worked in the same room in the same grade for forty years. There is a marker in Room 12 at the school in tribute to her teaching career. Principal Michael Ryan said that Ms. Apostolides was a demanding teacher of penmanship. "She doesn't let anyone out of that classroom unless you tow the line," he said.



Safety issues in the school's history.

By Joe Balestaci

The fire happened at 11 p.m. on Saturday, December 19, 1942. It was apparently caused by faulty wiring. Luckily, carpenters and plumbers were able to save the boiler and heating system from major damage. The fire caused the early closing of the school for winter vacation in order to allow for needed repairs to the school. It reopened on schedule, avoiding relocation of students.

There was also a second, small fire in the evening of January 3, 1943. Fortunately, there was not a lot of damage to the school and it opened on the morning after the second fire.

The School Committee had requested to see a report on the damages from the fires, but this report was not published in the School Committee Record. I did see, however, that they received a check from the insurance company for about $230,000 to cover the cost of roof repairs. Luckily, because the fire occurred during the night, there were no fatalities.

In February, 1960, the school was damaged by a wind and rain storm. Special work was required at the school when an inspection of the window supports revealed the area as structurally unsafe. It cost $12,000 to fix the problem and to pay a fireman to be on duty during welding.

In 1961, there was a break in at Carroll School. Due to the break-in, they put bars on the doors. This added security, but created a fire hazard because people could become trapped in the school.

And, thus concludes our tour, albeit a short one, through the wonderful world of Carroll School's history.


Trace the story of the kindergarten at the school.

By Mike Miranda


The Thomas Carroll School was and still is in the forefront of the field of education. It had the district's first kindergarten program in 1952, which was nearly thirty years before the state mandated the creation of kindergarten classes. The School Committee voted to create a kindergarten class at the school on a trial basis.

On December 15, 1953, the School Committee voted to extend the kindergarten program and to expand the program to any school where room was available. The School Committee decided that the trial period at the Carroll School was successful and moved that the program be made permanent and that the program be enlarged wherever possible.

On May 17, 1960, the Superintendent reported that he would recommend that the kindergarten classes be discontinued if space was unavailable to conduct classes. He recommended that he be given permission to plan for the classes if there was room available at either the Carroll or the Wallis schools. The motion was unanimously passed.

On June 21, 1960, the School Committee met to discuss the status of the kindergarten class at the Carroll School. There was a group of parents present headed by Mrs. Betty Sakaris. The Superintendent stated that is was not his desire to eliminate kindergarten classes, but that he must recommend the suspension of such classes if the space is needed for classes for grades 1 through 8.

What I find is ironic is that in 1997 some Carroll School kindergartners are going to the William A. Welch, Sr. School because of a lack of space at the Carroll School. Principal Michael Ryan explained, "What happened between 1990 and 1996, the population of school increased by 26 percent and we kept surrendering space and trying to make use of every available space in the building to accommodate all the kids. We got to the point where we had to recapture some of that space; we couldn't go any farther. Our task force requested the building of four modular classrooms and the School Committee decided to build two. We had to move half a kindergarten to the Welch School, where there was room. We have to also move our bilingual and our English-as-a-Second-Language kindergartens to the Welch."



What are the unique features of the school?


The long cement wall within the school's play yard is adorned with a mural that was the result of a school project to replace graffiti. Local hardware stores donated paint and equipment and the students created the artwork. Each student in the school had a star or an adornment that they added to the work.

Principal Michael Ryan reports that plans are afoot to name the school's library in honor of Paula Bozek, a fourth grade teacher who died of cancer.





Arthur Flanagan (1902-1968)


Obituary - Peabody Times, 1/17/1968

Principal Arthur Flanagan, 66

PEABODY - Arthur Flanagan, 55 Gardner St., a member of the Peabody school system since 1925, died at 9:15 a.m. Tuesday (Jan. 16) at Massachusetts General Hospital, Boston, following a short illness.

Flanagan, 66, was graduated from Salem State College and did graduate work at both Boston University and Boston College. He was elected as an eighth grade teacher and vice-principal of Wallis School in October, 1925, and from there became principal of Center School. In December 1948, he was elected principal of Thomas Carroll School and has been there since.

He was a past president of the Peabody Teachers Association, chairman of the salary committee and a member of the superintendent's advisory committee. He was also a former (Peabody Institute) library trustee.

School Supt. J. Henry Higgins said that Flanagan "was one of our dedicated and devoted teachers with a good understanding of youth."

Before the school system had a youth adjustment counselor, Higgins said, troublesome pupils were placed under the guidance of Flanagan.

"The school committee has lost a valued member who was completely dedicated to his task," Higgins said.

Born in Peabody, son of the late Patrick and Anne (Duffy) Flanagan, he lived here all his life.

He coached elementary school basketball and his teams received many honors He also organized the Center School Drum Corps, which participated in many parades in Boston and won many awards.

He leaves his wife, Mrs. Sarah H. (Horgan) Flanagan; one daughter, Miss Jane E. Flanagan, a second grade teacher at the Samuel Brown School; twin sons, John A. and Arthur K. Flanagan, seniors at Peabody High School, and several nieces and nephews.

The funeral will be from the P.M. Cahill & Sons Funeral Home, 20 Church St., Peabody, Friday at 8 a.m. followed by a High Mass of Requiem in St. Thomas the Apostle Church at 9 a.m. Burial will be in St. Mary's Cemetery, Salem.

Visiting hours will be Wednesday, 7 to 9 p.m. and Thursday, 2 to 4 and 7 to 9 p.m.

Letters to the Times, undated, newspaper clipping from his daughter, J. Pattison

Arthur Flanagan was warm, sincere, devoted, patriotic

Editor Peabody Times:

After reading of the passing of Arthur J. Flanagan in your newspaper I thought of how nice it would have been for all of your readers to have known him.

When I first met Arthur at the old Center School, I knew he was a man I liked. He was a warm and friendly man who was humble and knew humility. He proved that he was a real American in so many ways, through his participation in civic affairs and his kindness to and interest in the new citizens who came to our land. The drum corps which he organized at Center School was always led by him in all parades and patriotic observances.

As principal, the welfare of his students was his first interest. I can still see him out in the front yard of the school in the morning, watching to see that his boys and girls crossed safely. And he would be out there in the afternoon to see they were safely off to home, regardless of the weather.

Many a fine athlete got his star under the watchful eye and encouragement of Arthur. His basketball teams were always in contention and he gave many hours of his own time without a thought of monetary reward.

He was a fine and devoted father, yet his family and pupils had felt his firm justice. He was devoted to the welfare of his mother until her last days.

I hope that through knowing Arthur, I can guide my own life with some of his human qualities.

I am sure that the beautiful memories that his family has been left by this man who was so enriched with God's blessings will help them soon forget their sorrow.

Stuart Bell
5 Pleasant St.
Peabody

Letter to the Editor, undated, newspaper clipping from his daughter, J. Pattison

Arthur J. Flanagan

Editor, Peabody Times:

I lay in bed this night, feeling so much expression for a dear man that my whole family dearly loves. I say my prayers for his family and wish I could give them some word, or say something to console them for their loss.

My writing this letter will hardly let anyone know or express how we felt about Arthur J. Flanagan.

My children had him as their principal at the Carroll School. I, too, had him for a teacher when I attended Center School. He was not only a teacher, but a dear friend to all who needed a friend.

He was always concerned with every child's problems, especially those children who had so much less than others. He let these children feel special in their own way.

There was so much sincerity in this man, that everyone who had the privilege to know him knew he was a special gift to us. His amusing stories, and his strength when we needed it, there were so many things it would take this whole newspaper to write about him.

It has been quite a while since I've been in school, but I will never forget this man and his kind and thoughtful ways. I will miss him very much, as so many others will. Bless his wife and children, who will be without him.

Bless you, Mr. Flanagan, and bless your dear family. The people upstairs are awfully lucky to have you.

I'm ending this letter feeling heartsick, but at the same time realize it was an honor and a privilege to have been one of your students and to have had my children know you.

Mary MacDougall
10 Mt. Vernon St.
Peabody

Undated, newspaper clipping from his daughter, J. Pattison

Memorial Is Planned For Flanagan

PEABODY - The Carroll School PTA recently received permission from the School Committee to dedicate the gymnasium at Peabody High School to Arthur J. Flanagan, Carroll School principal who died in January.

Mrs. Albert Roy, 18 Tremont St., Peabody, president of the PTA said that they area planning to commission an artist to paint a portrait of Flanagan, who had been principal of the school since 1948.

Since funds are needed for the dedication, Mrs. Ray (sic) has asked for citywide support.

Undated, newspaper clipping from his daughter, J. Pattison

Flanagan Gym Dedicated

City Honors Its Mr. Chips

By Sherrie Somas

PEABODY - The dedication of the High School Gymnasium [on King St. Ext., now the Higgins Middle School] in memory of the late Arthur J. Flanagan Tuesday night was not a dry long-winded eulogy to the former Carroll School principal.

There were tributes with just the right words, there were tears with true sentiment, there were politicians not making politics, there were more than 150 friends of Arthur J. Flanagan giving just homage to the man "who made his friends by being one."

Arthur J. Flanagan died this past January. He had been a teacher in the Peabody School System since the early 1920's and principal of the Carroll School since 1949. His wife and daughter today carry on his tradition teaching in the Farnsworth and Samuel Brown Schools.

Those who knew him spoke of him as a man dedicated to his teachers and his students; they spoke as administrators and pupils.

Rep. Philip J. O'Donnell said of the former principal: "He was Peabody's Mr. Chips."

Those who read Conrad's "Goodbye Mr. Chips" know how high this tribute scaled. And as "Chips" was loved by his students, so was Arthur J. Flanagan as was evident in the unembarrassed tears shed by Suzanne Tarasuk, 14, as she sang "Climb Every Mountain."

Introduced as girl "whose voice delighted Mr. Flanagan," the Kennedy School student gave a melodious compliment to her former principal and quietly hid her tears amidst applause from the audience.

"He was the best principal I ever had," said the teenager, who had been a pupil at the Carroll School for six years. "He understood. He remembered the graduation, Memorial and Christmas Day exercises. He was really a friend and was never too busy to help anybody. All the students felt bad when he passed away."
(The article is continued on page 12; however, the continuation is missing.)
The [Salem] Evening News, 2/15/1968
Carroll School Gym Will Be Renamed
in Honor of Former Principal
PEABODY - None who knew him will dispute renaming the high school gymnasium in honor of Arthur J. Flanagan, late principal of the Carroll School.
Before the School Committee now is a Carroll School request to rename the gym in honor of the Peabody educator, whose name was synonymous with school athletics in his 42-year tenure in the Peabody school system.
Spearheading the drive the past two months to honor Flanagan, who died Nov. 16, 1967, has been the Carroll School PTA, headed by President Mrs. Albert Roy.
The PTA members are currently soliciting contributions to purchase a portrait plaque of Mr. Flanagan to hang in front of the gym.
As principal of the Center Elementary School some 40 years ago, Flanagan organized the first pre-teen baseball and basketball teams in the city. His Center School teams repeatedly won the intra-city league crowns.
Administrators who co-ordinate high school athletics can appreciate the tribulations of trying to establish a program on the elementary school level. This, however, Flanagan did - and with success as will attest many of his former student athletes.
Flanagan's enthusiasm for children overflowed from the classroom not only in sports, but also into the drum corps for your musicians. Through the 1920s and '30s, his Center School drum corps participated in many parades and won numerous awards.
Flanagan became principal of the Carroll School in 1946. He worked diligently with the non-English speaking students at the Carroll.
Parents respected him as a strict but fair disciplinarian, who always considered the children first. The rapport he achieved with his pupils and their parents has rarely been equaled in the city.
The following tribute to Flanagan was read into the School Committee record Tuesday night by his friend and fellow educator, School Supt. J. Henry Higgins.
The tribute reads:
"Whereas: The services of Arthur J. Flanagan as a teacher and a principal were terminated by his untimely death after forty-two years of faithful and diligent service, and
"Whereas: The many who came under his guidance and jurisdiction have had imparted to them the respect for the virtues of truth, and honesty, as well as the skills of his labors in the field of teaching, and
"Whereas: The example of his devotion to these ideals has imparted to many of our civic leaders, the successful members of our professions, and the upright solid citizens of our community, the true way of life,
"Be it therefore resolved: That the School Committee of the City of Peabody hereby expressed its sincere regret over the loss of his services and offers this written testimonial of a grateful citizenry to a most deserving public servant, and
"Be it further resolved: That these resolution be spread upon the official records of the School Department, and a copy thereof be forwarded to his bereaved family as an humble, yet sincere token of appreciation of a public servant who gave of himself in the cause of education.
"So voted by the School Committee of the City of Peabody this 13th day of February, nineteen hundred and sixty-eight."
NOTE:
The gymnasium at the Thomas Carroll School was not renamed. It was previously named in honor of Elizabeth Quinlan, a long-time teacher at the school. The gymnasium at the Center School was named in honor of Lieut. Philip Dorgan.
The portrait of Flanagan was hung in the gymnasium of the Peabody High School (now the Higgins Middle School). His daughter, Jane Pattison, said that the portrait was later vandalized and removed.
When the Peabody School History Project was documenting the history of the Higgins Middle School, there was no evidence that the gym was dedicated to Flanagan.
Julianne McLaughlin, a Center School teacher who also attended the school as a elementary student, Interview - March 20, 1998
Mr. Flanagan "was at the Carroll Scholl when the Center School burned. I was at the Carroll because we did double sessions at the Carroll and he was principal. I remember because I fell in the yard and he picked me up."
"The high school coaches loved having anybody who played on the Carroll School team because they were wonderful and it didn't matter what nationality they were. Mr. Flanagan incorporated everybody into his teams, no matter what they were. It didn't matter to him, it only mattered that they played."
From the Peabody Times, January 18, 1962
Peabody School Has Unique 'Tower of Babel' Classroom
By Arline Grimes

In the Boston Sunday Herald
A tiny tower of Babel - populated by innocents instead of the iniquitous tenants of Peabody's Thomas Carroll Elementary School.
In a single classroom that prominently displays the American flag, as many as nine languages may be spoken simultaneously to the delight of linguists and the despair of the teacher who struggles to outlaw foreign tongues.
Melting Pot
"The New English Class" as this junior grade melting pot is termed by the school is comprised of 19 boys and girls ranging in age from six to sixteen and representing eight different nationalities and as many grade levels.
Many of the youngsters arrived in America within the last year others only within the last month and one of them within the last week.
Coming from countries as widely dispersed around the globe as Indonesia, Cuba, Portugal, Greece and the Azores, the youngsters do share one thing in common - when they first entered the class none of them spoke a word of English. And for the most part, they share this dilemma with their parents who by night struggle to absorb through adult education courses that by day their children learn at school.
When an influx of immigrants - mostly from the Azores and Portugal - to Peabody's leather plants first started shortly after the war, the Carroll School solved the problem of the language barrier by simply putting the children into classes for the retarded, which by law were kept small. This was hardly the ideal solution educationally nor did it work out pragmatically when the wave of immigration started to grow.
Six years ago the special English class was set up under the direction of Mrs. Francis Donahue, a charming woman of Portuguese origin and Irish matrimonial ties who emphatically believes that more than five years of teaching is too much (she has already taught 26 years) and that married women shouldn't work (she has no intention of stopping.)
The problem facing the school is how to integrate these children as quickly as possible into the regular school curriculum. Besides learning basic English, they must also master the essential vocabulary of such subjects as geography, arithmetic and history.
Problems Legion
The problems faced by the teacher are legion. Not only does she have to juggle the activities of students of vastly different age and learning levels, but she must cope with a continual influx of new students throughout the school year and furthermore to communicate with any of them she must outdo Marcel Marceau in the art of pantomime since she strictly forbids anything but English in the classroom.
For all these drawbacks, most of the children do not spend more than one year in the special class - the quickest jump successfully into the regular curriculum within five or six months.
"The little ones catch on fast," responded Mrs. Donahue. "They're easier to teach mainly because they're less inhibited. The older ones are so afraid of making mistakes that they don't try so hard to speak."
School principal Arthur J. Flanagan commented that these students "are more eager to learn than most of the other students within the school system. Their parents are very eager for them to get something that they perhaps didn't get, and they don't put so much emphasis on material goods."
As for the problem of teaching in itself, "everything must first be done with gestures," said Mrs. Donahue. I have to act everything out - starting with pronouns: I me, you, he, then we build up a simple vocabulary, then add a bit of syntax."
"The important thing is the direct method," she said. "We try to avoid having them translate words mentally. They learn much more quickly if they don't think of the word in their own tongue first."
She supplements the direct method with regular first grade texts, flash cards with basic English words, English language research exercise books and special projects such as bringing in toys, pinecones, and Christmas decorations.
"Of course, I'm exhausted by the end of the day," Mrs. Donahue said, "but there are really very few problems. There is no more discipline problem than in any other class. I let them speak out more to get confidence and this occasionally gets a little out of hand. And when they are too eager to answer a question they sometimes forget where they are and speak in their own language, then they all laugh and the child who makes the mistake laughs loudest of all."
No Age Problem
She also said there were no problems resulting from the difference in age. The older ones are very understanding - they treat the little ones like brothers and sisters - the worst problem here is the foreign students don't mix very well with the other students, but they will as soon as they stop feeling different and shy."
What's the biggest problem of all? Mrs. Donahue sighed, and then laughed. "The biggest problem of all is that all the children want to learn all the other languages - the Greeks want to learn Portuguese, the Portuguese want to learn Spanish and so on. I have to keep reminding them that they're here to learn English."